Justice Center pool reopens for public
Roman Uglehus
Sports Writer 
[email protected]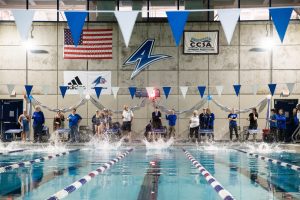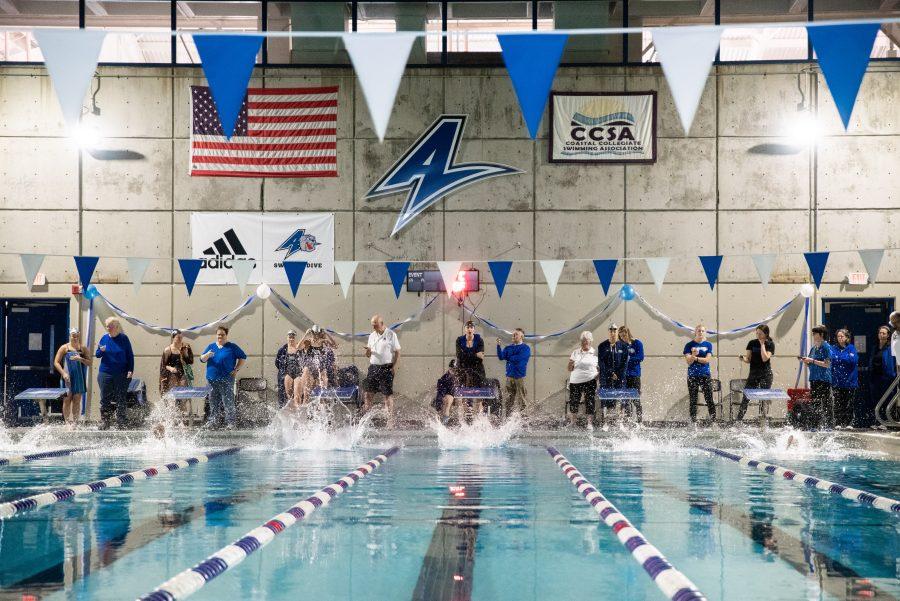 After a semester-long closure, UNC Asheville's Justice Center Pool reopened last Monday for the public
"We are so excited to have the pool back online," said Wendy Motch-Ellis, director of Campus Recreation at UNCA. "We have a lot of different constituent groups that utilize our pool so not only do our students have access to the pool with their Onecard, as do faculty and staff. We also serve our varsity swim team, and we have a variety of community groups and schools that run their swim programs here at our university. So, not only were our programs displaced but other schools and organizations programs were displaced during our closure." 
The Justice Center Pool's reopening comes after possible electrical issues were found in the pool during an inspection last semester, forcing the pool's closure. 
"During our routine inspection of our mechanical and electrical systems, we found some things that we felt were critical enough that it warranted us to make a really tough decision to go ahead and close the pool during the middle of the academic year. But, we know it was the right decision to be preventative because the issues that could've occurred if there were to have been an incident could have been pretty significant. So we decided to, out of an abundance of caution, be very proactive and make repairs so that we knew at the end of the day that we wouldn't have any potential issues," Motch-Ellis said.
On Oct. 1, an update was provided by UNCA officials confirming the closure of the campus pool and plans for its reopening for the following semester.
One week after this announcement, Motch-Ellis provided, in an email to members of the UNCA community, a list of alternative options for pool access. 
"We reached out to multiple different entities both for campus recreation for our rec users and then our athletic department also worked with a variety of organizations for alternative pool space for our varsity swim team. So the community partners across the board were super helpful and everyone really did everything they could to provide access for us in different ways," Motch-Ellis said.
Along with the facilities provided, there were also special deals and rates given to members of the UNCA community. 
"We did a referral program where if individuals brought their Onecard over to those facilities they were able to choose different options and how they might want to get access to their pools during our pool closure," Motch-Ellis said. 
Although the pool was expected to open at the beginning of this semester, repairment delays forced its reopening to a later date.
"We were hoping to reopen right at the beginning of spring semester, however, we had about a two-week delay in getting everything fully back on board. We were very excited that we were able to bring our swim team back to campus for their last home meet which was on Jan. 25 and they got to swim at home. They won their meet and were here for senior day," Motch-Ellis said. 
Competing at the Justice Center Pool for the first time this season, UNCA's Women's Swim team defeated North Florida 154-108 in what was their final dual meet of the season. Speaking in an interview after the meet, Head Coach Elizabeth Lykins said she was proud of the team's performance. 
"It was an honor to coach these ladies today for our last home meet of the season. They raced with heart, 
class and determination. All of which paid off tremendously in today's win," Lykins said.
Motch-Ellis said the week before the pool's official reopening was for training and checks.
"We've used this week to ramp up with all of our in-service training for our lifeguards, aquatic staff, outdoor program staff with our kayak roll session, and we've been tweaking all of our final chemicals in the pool so that we're ready to rock 'n' roll come Monday," Motch-Ellis said. 
Campus Recreation looks to resume the various activities and events they provide in the pool for their many members, 600 of which regularly used the pool last spring semester according to Jill Moffitt, associate vice chancellor for student affairs. 
"Free swim, lap swim, intramural sports like inner-tube water polo, fitness classes like paddleboard yoga, kayak rolls, swim lessons and dive-in movies, to name a few," Moffitt said.