Austin Campbell
Assistant News Editor
[email protected]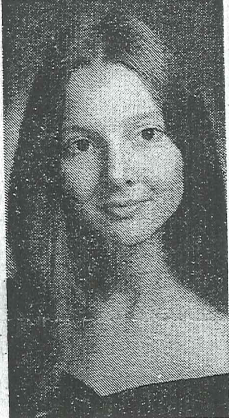 In her Craig dormitory student dwelling, a young UNC Asheville student, Virginia 'Ginger' Olson, woke up on a chilly morning in 1973. April 15, started quite cold, temperatures that night dropped well below freezing. The morning sun rose and, as any young college student does, the 19-year-old chose her outfit for the day. She donned a green T-shirt, denim jeans, a checkered flannel and tennis shoes.  An unremarkable morning wrought with mundane tasks marked some of Olson's last hours alive. 
After resting in her dormitory in the morning, around 1 p.m., Olson gathered some books shared between her and her roommate, Jane Nicholson. Her departure was a farewell between the two that neither knew was a permanent goodbye. The UNCA drama major was known to spend time alone on the weekends in the Asheville-Biltmore botanical garden. The young woman meandered down a path near the dorms, headed to the entrance of the gardens. On the way there, she spoke with a small group of her friends. According to them, Olson was a kind and well-liked person with a warm, gentle smile. 
The Sunday afternoon was bright and sunny, contrasting the cold spring morning of the same day. The gardens were said to have been quite crowded, attracting all sorts of characters that day. This didn't deter Olson. The college sophomore was off to study and be alone in a densely wooded portion of the nearby garden. She chose a place away from others, an area warm and cozy, nestled in the dense N.C. undergrowth and hidden under a rich canopy. She glimpsed at the shimmering rays of warm afternoon sun as they trickled through the leaves. But, while Olson basked in the radiant warmth, a lurking predator cowardly slinked through the foliage, observing the young woman peacefully studying. Over the safe, pleasant songs of the spring birds she must have missed the distinct sound of her killer's pocket knife clicking into place. 
At 3:30 p.m., two teenage boys, Thomas Guthrie, age 14, and Larry O'Kelly, age 17, found Olson. The boys stumbled on the gruesome scene of Olson barbarically butchered and bound with fabric with a bloody wound to the jugular and heart. Her green T-shirt was torn and used to gag and restrain her, leaving her with only her denim jeans and a blue bra, both splattered with spurts of drying bright red blood. Laying on her back, her still, lifeless face stared off into the endless sky. Her wire-rimmed glasses sat on her notebook and her checkered flannel rested nearby, undamaged, unharmed, the way she had gently left them. Autopsies later revealed that Olson was raped. The chaotic violence of the killer's actions tainted the picturesque woodland scene. These dark, chilling acts stained the warm spring air, an abomination against natural beauty committed under the light of day. The killer had left her bound, violated corpse in plain sight. With no intent to hide his shame, the heinous acts he committed were left exposed to the world. Only by happenstance did the two teenagers find her within hours of the crime. 
This tragic news was relayed to her parents through a phone call made to her grandparent's residence. In an instant, most of her immediate family knew of what had happened. Olson had just seen her parents two days prior on April 13. Not expecting those to be the last moments shared together, her parents, siblings, grandparents and friends were left haunted with her absence. 
Most students wouldn't eat on campus during the weekends, so nobody noticed Olson's absence until the announcement of her murder was made to the students that same night. The environment of UNCA shifted from the 1970's culture of love and peace to one of fear and mistrust. UNCA's residential student population sat at around 200 students during the time of the murder. With fewer student dorms, most students lived in the same buildings, which added to the intimate uncertainty for who the killer may have been. Men were encouraged to walk with women for their safety. The APD detective investigating the case at the time told  Deborah 'Dee' James, the women's dorm proctor, the department had a strong suspicion the murder was committed by a fellow student. Everyday, these students went to class not knowing who slaughtered the young woman. Not knowing why, they must have been left wondering who's next.
The Charlotte News published an article on April 17, 1973, stating an Asheville Police Department detective submitted items referred to as 'some material' to the N.C. state lab for testing. At the time of this case, APD worked with the North Carolina State Bureau of Investigation.
Kevin Taylor, a retired APD detective, was called back into action to help the investigation into Olson's murder.
"We're not going to stop working it until it is solved, whether it's me or the next person that comes along and picks it up after I'm gone. There was a lot of evidence collected in this case," said Taylor, as reported by previous Blue Banner Managing Editor Emily Henderson. 
Since this case, where APD and the NCSBI worked in conjunction with one another, the state lab for DNA analysis had transferred its possession to the North Carolina Department of Justice. 
"I've got stuff at a lab now to be analyzed, but I can't really comment on what those articles are or what the status is of any results that were done," Taylor said.
At the time of this murder, Olson was violently ripped away from her parents and siblings. After 48 years, her family and loved ones still search for closure. If Olson hadn't met such a heinous demise, she would be in her late sixties now with a future limitless with possibilities. Yet, even with so much time passed, her memory hasn't faded from the people who loved her. 
A former UNCA student from 1971-73, Richard Beard, helped construct a memorial garden for Olson in 2013. The garden was built 40 years after the murder had taken place after Beard realized there still wasn't any form of memorial for Olson.
Many former and current UNCA students have been to the exact location where the most sinister crime in the school's history occurred without even knowing it. When staring at the ornately placed stone bricks, manicured gardens with ornamental trees and opulent living conditions that comprise UNCA's chancellor residence, the Pisgah house, underneath your feet rests the long dried blood of Virginia Olson. The home comforts residents with radiant floor heating, an outstanding feature to distract the home's occupants from what's under their feet, the chilling, brutal murder of a young woman.  The hyper-affluent $2.4 million building adorned in fine woodworking and sparkling with stained glass was built exactly where the only murder in the schools' history occurred. Thus, in both a metaphorical and literal sense, UNCA has buried the tragic murder of the young college sophomore. 
The case remains under active investigation as of Sept. 27 and detectives say they hope for new information to come to light despite their relative silence for the past 48 years. With a seemingly chaotic mess of communication between departments, it's easy to wonder who is working the case, where the material from the murder scene is located or even if they've tested it. The location of materials and evidence was sent to the NCSBI for testing in 1973, but with so many departments involved it's only a matter of time before overhandling of evidence decays it beyond viable use. After the lab transfer to the N.C. Department of Justice, the testing would've been swapped to their jurisdiction, but NCDOJ claims all sources of information, in this case, would come from APD. A confusing bureaucratic triad has seemingly smothered the case and inadvertently hindered the progress they claim to be looking for.  
 As time withers by, the materials will deteriorate and become of less and less value. Time, the greatest enemy to a criminal investigation, may have given the killer the ability never to face justice, the ability to die of old age or raise a family and become a grandparent. At the very least, the killer has been afforded the gift of obscurity as he slithers away back into the grimy shadows, leaving only the cloyingly sweet aroma of death and the daunting question of 'Why?' in his putrid wake.
Sadly, the passing time has destined Olson to share a similar fate. Students don't know the life and death of Olson as a tragedy anymore. Instead, she's become a relic from a decade smothered under the burdensome sands of time. She was an artist, a poet, a creator, but now she remains as a sad whisper hushedly and sparingly passed to oncoming students. Olson's name, face, every fiber of her being have been reduced down to case files that law enforcement can't solve.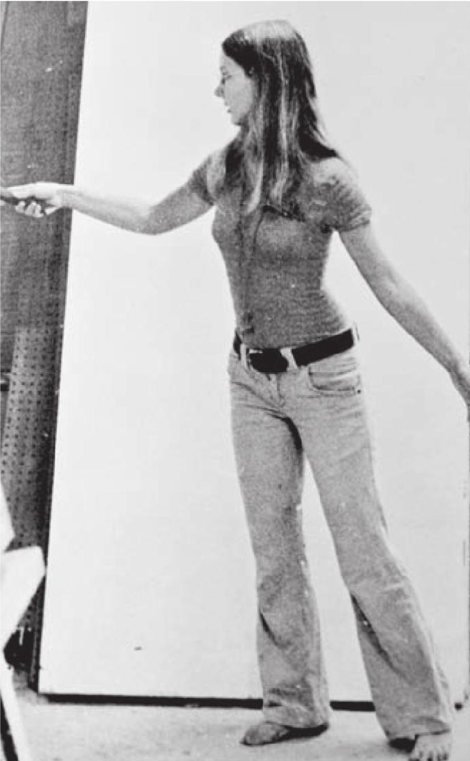 "The Olson investigation is still ongoing and any new information or evidence that is found in relation to that case will be handled accordingly," said Christina Hallingse, APD's public information officer.