Asheville Outlets fire causes store closure, loss of storage unit
A fire was contained around 11 p.m. on Jan. 11 in a storage unit shared by the outlet mall, Vineyard Vines and Bath & Body Works and was the cause of a sprinkler system activation inside of the Clark's store. The store remains closed until further notice. 
Alicia Pressley, a temporary keyholder at Bath & Body Works said she was doing shipment when a security guard knocked on the back door to alert the employees about the fire in the mall. 
"The fire marshal came up to me and asked me questions because I was the last person in the  unit before the fire started," Pressley said. 
Pressley said fire officials stated  the cause of the fire was unknown but was confirmed  to have started in the storage unit, not in Clark's. 
"Nothing smelled different, felt different, didn't hear anything but I didn't like feeling accused  since I have no motive to set our offsite or the mall on fire," Pressley said. 
While there were no injuries related to the blaze, all props and products within the storage unit were lost. 
"The building's sprinkler system mitigated the damage and the Asheville Fire Department was on site  quickly to contain the fire immediately. There were no reported injuries. All stores will open this morning, with the exception of Clark's Outlet where minor damage is being assessed. The cause of the fire is under investigation," Miranda Bowman, general manager of the Asheville Outlets said on the morning of Thursday, Jan. 12.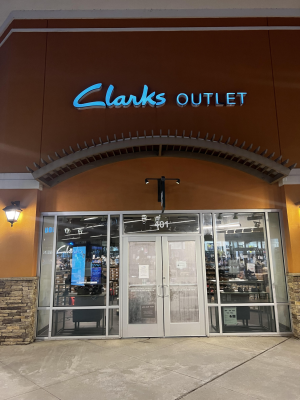 Asheville Fire Department said in a tweet on Jan. 12, "Last night AFD responded to a fire alarm activated from a sprinkler system at the Asheville Outlet Mall. A SINGLE sprinkler head kept the fire in check and from spreading until the fire department arrived. A great example of how fire sprinklers save property and lives!"
The fire is still under investigation.