Premiere human rights journal accepting UNC system student entries
The UNC system undergraduate human rights journal Dignity is accepting submissions for Volume three, due Feb. 1. 
Dignity is one of the few undergraduate human rights journals in the nation, alongside Yale and Harvard's journals, and it is housed at UNC Asheville. 
Students from across the UNC system can submit interdisciplinary research papers, essays, film and book reviews, poetry, or even artwork for the cover, as long as the content relates to human rights. 
Students can also submit 250-500 word narratives around the theme "refuge" for the section titled "Human Rights in Miniature." 
Co-Editor-in-Chief Hannah Goldfarb values students being able to express their ideas through a variety of forms.
"I really like the idea of amplifying student voices. I appreciate that Dignity takes such a wide approach to human rights, which shows that they do not look a certain way," Goldfarb said.
The journal's mission is to empower undergraduate student voices to engage in a graduate-level field. 
As stated in the mission statement: "We hope to inspire undergraduate students to see themselves as valuable contributors to human rights discourse by cultivating a community of engaged student scholars."
Eric Roubinek, a UNCA history professor, became the new faculty advisor this year after the founding faculty advisor Cornett, previous chair of political science at UNCA, retired.
"Through a rigorous peer-review process, successful student submissions not only garner the respect of their undergraduate colleagues working on human rights research, but also have the opportunity to share their work with a broader public, both online and in print," Roubinek said.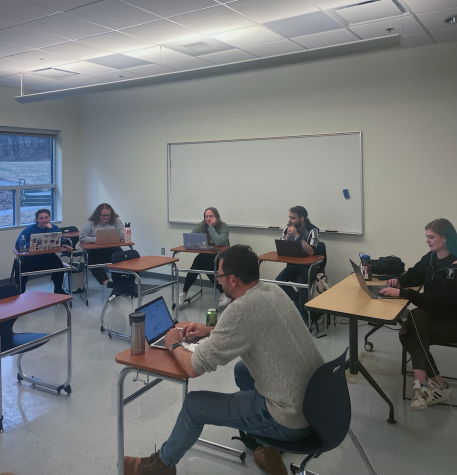 Establishing Dignity amidst the 2020 COVID-19 pandemic, the founding students grappled with accessibility and diversity of expression while still producing reputable work. 
"We wanted the journal to be accessible yet also professional and able to really contribute to human rights literature. We had to ask – how do we cast a wide open net but also maintain professional journal standards? We had to also examine our own bias when discussing these issues," said Savannah Dicus, original Dignity editorial board member and volume two editor-in-chief. 
As Dignity works to maintain this balance, it is quickly growing across different departments at schools in the UNC system since its founding in 2020.
"I am excited to bring more disciplinary perspectives to the journal, both on campus and across the system. There has already been movement in this direction, with editors of this year's volume coming from political science, history, mass communication, environmental studies and English," Roubinek said.
This growth takes extensive thoughtful planning in class to balance schedules and organize outreach across the UNC system. Students also learn about human rights, publishing software, peer-review and more while working to produce scholarly published work as full-time students.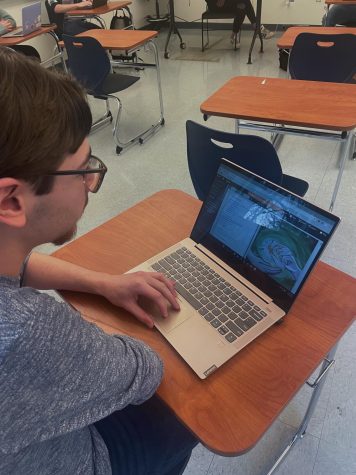 Dignity class is a diverse group of students from all disciplines coming together to produce a diverse journal about human rights. The more we can represent different disciplines the more informative the journal can be," said Grace Adams, a student editorial board member.
Dignity has accomplished a lot for a young journal, only on its third volume, and Roubinek has high expectations for its future. 
"Over the next several years I would also like to see a growth in the journal across the system and region. Parallel to this extension of reach, I would like to move toward producing an issue each semester to better highlight the tremendous work that undergraduate researchers are doing in human rights," said Roubinek. 
Students can submit work to Dignity by Feb. 1. Readers can expect volume three, both in print and online, by May 1.