Angela Brown Ignites Asheville Symphony's 2015-16 Season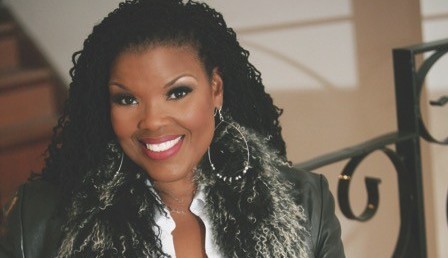 By Katie Crooks, Arts and Features Writer
[email protected]
Angela Brown answers the phone with a singsong "Helloooo," the only greeting truly appropriate for an internationally recognized opera star.
Brown will open the 55th season for the Asheville Symphony on Sept. 19.  The program for the night will include an eclectic variety of selections, ranging from Puccini to Bernstein's West Side Story.
"Well, I'll be doing arias and some musical theater," Brown said, "and I plan on having a lot of fun with it, a lot of fun with the orchestra."
An aria, for those not savvy in opera terminology, is a sophisticated melody often sung solo.
Reintroducing opera to the masses is a personal mission of Brown's. Despite having performed at elite venues, such as the Metropolitan Opera, she repeatedly emphasizes that opera is just story. Brown says she intends to relax audiences and humanize the art form.
Christine Boone, an assistant professor of music at UNCA, agrees with Brown, that opera has a haughty reputation.
"Historically a lot more people went to see operas, and I think nowadays it has a reputation as something old people do, as something that only old, rich people go and do," Boone said.
To make opera more accessible to today's concertgoers, Brown produced and created Opera…from a Sistah's Point of View.
"It's a show that demystifies opera for audiences that normally wouldn't go; and I just try to make it palatable," Brown said, "you know, because opera is seen as such an elitist art form."
Even outside of Opera…from a Sistah's Point of View, Brown uses many of her shows as an educational platform, and plans on incorporating these lessons into her performance with Asheville Symphony.
"It's just very tongue-in-cheek and fun, and I try to speak in today's vernacular, you know?" said Brown. "I don't dumb down the actual music, because when I start to sing you know that I'm an opera singer, but I have fun with the storyline."
The colloquial nature that Brown attempts to bring to her shows is apparent when she speaks of her favorite role, Puccini's Toaca. Brown uses Twitter-friendly vocabulary such as "boo-thang," and describes the main character as a "ride-or-die chick."
"I think it's really admirable when a singer or conductor tries to reach out to a broader audience, and tries to make it more relatable to a contemporary culture, which I think she does really well," said Boone.
Brown, who credits classical music with opening her mind, didn't discover her talent for opera until her college years at Oakwood University. Admitting it was the last genre that she chose to study, she says that the opera chose her.
"I became fearless at a certain point in life," said Brown, "because we can become stuck in what we think we want to do, and when I tried something different I found that I liked it, and that I was good at it as well."
Brown's performance in Asheville is special to the UNCA community, as Chancellor Grant will be attending following her installation. In honor of this, tickets for Opening Night with Angela Brown are available to UNCA students for $10 when they call the Asheville Symphony office using the code "KUNCA."
"It's a pretty good deal," said Alex Bernatzky, junior history student. "I sometimes am able to go to shows with the student rush seats, but this is great because it's guaranteed."
For ticket information, call the symphony office at 828-254-7046, or visit www.ashevillesymphony.org.