Karen Lopez
Contributor
[email protected]
Thirteen years ago, Asheville's historic Montford district hosted a gathering to listen to music, visit vendors and eat delicious food. The gathering was a success, and the neighborhood association agreed to bring it back the following year. The Montford Music and Arts Festival was born.
"It all started off with a small neighborhood gathering," said Jerry Conner, director of the Montford Music and Arts Festival said. "It then became popular and started growing each year."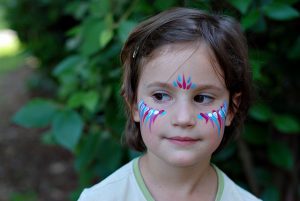 The festival, an all-day event running from 10 a.m. to 7 p.m., showcases approximately five blocks of music, artwork, food and fun, Conner said.
"We added more food trucks and vendor booths this year. There will be about 10 food trucks and other food providers," Connor said. "We will be selling Greek and French pastries, fresh baked pretzels, kettle corn, deep-fried Oreos, funnel cakes, etc."
Conner said the festival hosts a diversity of music, from bluegrass to contemporary genres like country and pop. The artwork displays go beyond trinkets; quality pieces equal to those found in a gallery will be sold.
Asheville has a diverse community and a melting pot of people of all age groups attend the festival, Conner said.
"We don't sell alcohol at the festival," Conner said. "But if you want to buy a beer, you can go into the Nine Mile convenience store."
Conner said as a non-profit festival, they look for various sponsors. The extra money obtained from the festival benefits the Montford park and provides scholarships for children.
According to the Montford Festival Organization, the festival offers family entertainment. There are booths for kids, as well as youth entertainers.
"There are a lot of activities that go on for people of all ages," said Kendal Hampton, server at Mezzaluna Italian Dining.
The 21-year-old said she and her friends have attended the festival for two years and enjoy each experience.
"My friends and I enjoyed the music, the people and the hospitality that the festival gave us," Hampton said. "I'm probably going to go again this year."
Shauna Ryan, a server at Cracker Barrel Old Country Store, said she attended the Montford festival around 10 years ago.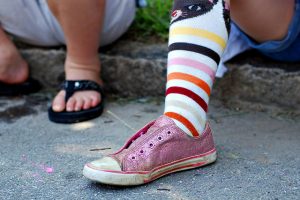 "I was young and married, but we didn't have any children," Ryan said. "My husband and I decided to go to Asheville for this event."
The Hendersonville resident said that when she attended, the festival was small and seemed more like a block party rather than a festival. Adults were drinking and having a good time.
"The festival was intended more for adults," the 35-year-old said. "After all these years, perhaps the festival's environment has changed."
Ryan said she does not and would not take her children to festivals where alcohol is present.
"I'll be checking the new family festival out this year, and see what it has," she said.