Students debate third-party candidates
Cody Jones
News Staff Writer
[email protected]

As the two major-party candidates prepare for the first presidential debate, UNC Asheville students consider the role of third-party candidates and express which issues they think should be addressed in the debates.
Gina Garrett, post-baccalaureate environmental studies student, said she wants to see environmental topics discussed.
"As an environmental major, I want to make sure that the EPA and all other environmental protections are covered," Garrett said. "That's something I'm worried about if Trump does get elected, that he will do away with a lot of that and try to decrease funding."
Senior psychology student Kayla Setzer said she would like to see education addressed in the debates.
"Definitely education, both the overall school system and higher education," Setzer said. "Mainly tuition costs and for the school systems to work on teacher pay and improving curriculums."
Stella Kimsey-White, junior Spanish and international studies student, said the United States needs to work on systemic problems.
"I would say they should focus a lot more on problems within the United States instead of only looking at foreign policy," Kimsey-White said. "I think there's a lot of structural damage that we need to focus on before we can focus on international things. I'm specifically talking about the prison system and poverty."
Throughout the 21 Democratic and Republican primary debates, only one question specifically regarding poverty was asked by the moderators. That question was directed at Sen. Ted Cruz. Poverty was otherwise only mentioned in passing or in the candidates' stump speeches.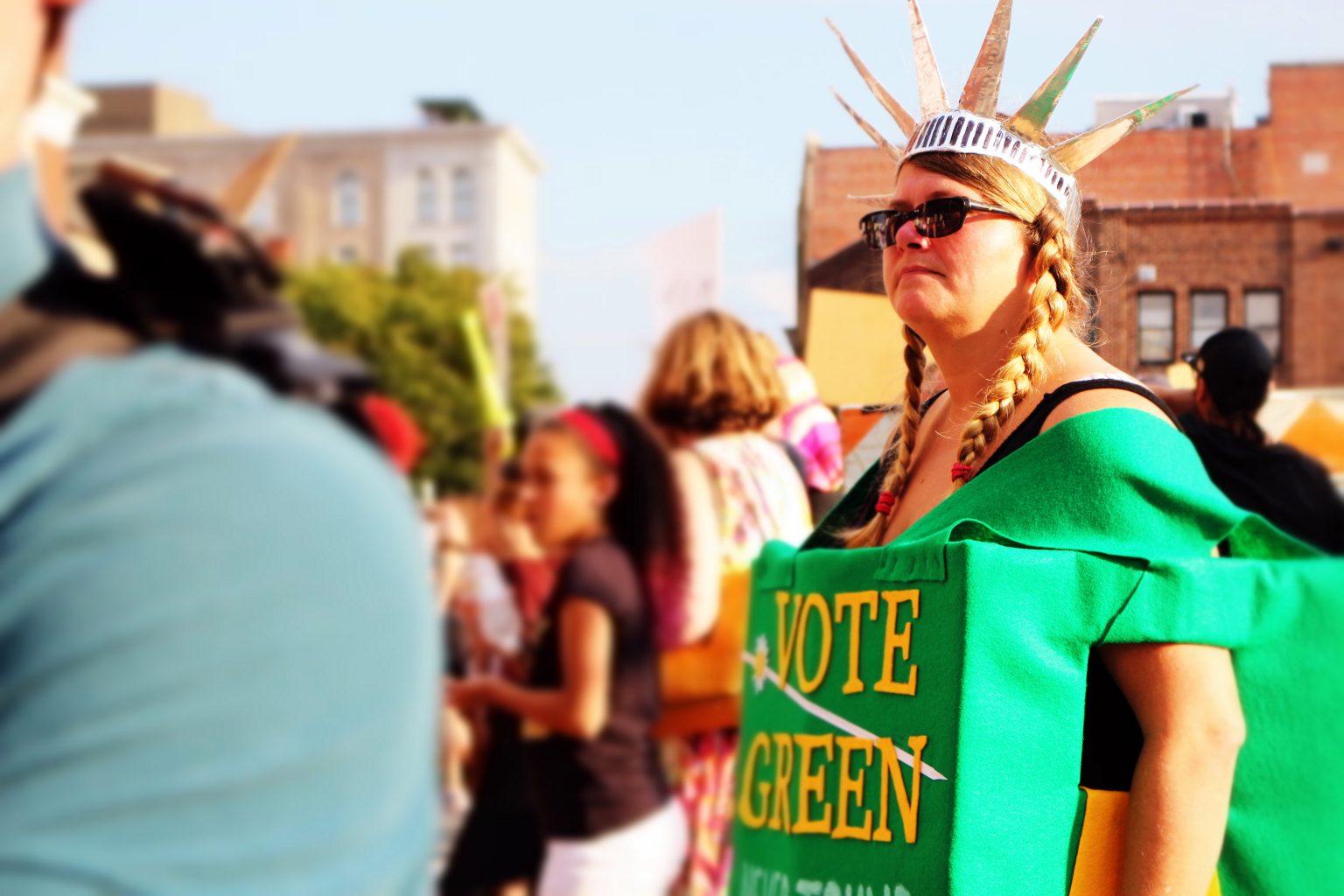 "That's ridiculous," Garrett said. "Even though the environment is important, I think addressing poverty is even more important because people are not going to care about the environment if they're poor. A lot of my coworkers are barely making enough to put food on the table, to make rent and that's an issue all across the nation."
In an ABC News/SSRS Poll, 23 percent of respondents said the presidential debates will have a major impact on who they vote for, 42 percent said the debates will have a minor impact and 35 percent said they will have no impact.
Garrett said the debates will not change her vote.
"The debate isn't going to sway my vote," Garrett said. "For most of the people I know, they already know where they stand. They've already made up their minds."
Kimsey-White does not anticipate to be swayed either.
"Ignoring third-party candidates because I don't think any of them would win, I don't think any debate could sway my vote at this point," she said.
Setzer said the debates may sway her vote.
"They might," Setzer said. "I'm thinking third-party."
Garrett said third-party candidates deserve a place in the debates.
"Third-party candidates should definitely be in the debates. But sadly with the way that our political system is, unless something dramatic happens, I don't think they stand a chance," Garrett said. "We're so focused on a two-party system and everyone's so focused on picking two people, that the third one never gets consideration."
Setzer said the public needs to be informed about third-party candidates' policies.
"I think third-party candidates should be in the debates," Setzer said. "If we're going to elect them as the leaders of our nation, we should know where they stand."
Third-party candidates are required to have a minimum of 15 percent nationally in select polls before they can participate in the debates. Libertarian presidential candidate Gary Johnson currently ranges between 7 and 9 percent and Green Party presidential candidate Jill Stein ranges between 2 and 4 percent.
On Sept. 13, Johnson announced he will be on the ballot in all 50 states and the District of Columbia. This is the first time since 1996 that a third-party presidential candidate qualified for all 50 state ballots. Stein will be on the ballot in 44 states and the District of Columbia.
Garrett said third-party candidates may eventually have better prospects.
"A two-party system is not doing us any good," Garrett said. "I don't think it'll happen with this election, but maybe in subsequent elections if the numbers slowly go up, maybe there is a chance that a third-party candidate could have the chance of winning."
Kimsey-White said watching the debates was a priority of hers before the major-party candidates were narrowed down.
"I might be watching if I don't have anything else to do," Kimsey-White said. "It was a priority up until we were left with the two candidates we have now."
Garrett said there can be change if enough people take action.
"A lot of people are becoming disenchanted with politics and the way things are being run in this country and I think Bernie running as a significant candidate showed that," Garrett said. "If enough people get angry and are able to raise their voices enough, hopefully there can be change."