Megan Suggs
News Staff Writer
[email protected]

The Real Food Challenge started at UNC Asheville in 2013, but the movement fizzled as the campus received a new chancellor. Emma Hutchens said Active Students for a Healthy Environment took charge once again and are collecting signatures to make sure the university's administration hears the voice of the students.
The Real Food Challenge petition, going around UNC Asheville's campus, requests UNCA serve 20 percent of real food by the year 2020. Brooks Casteel, the director of dining services, said the RFC's definition of "real food" is unrealistic.
"The Real Food Challenge is essentially a network of student organizers across the country that have united around the goal of shifting the money the school spends on industrial food to what they call real food which is defined as local, ecologically sound, humane or fair," said Emma Hutchens, RFC's North Carolina organizer.
Universities usually pick which of the four values to emphasize. Hutchens said what real food looks like in California is not going to look the same in North Carolina. Hutchens said the percentage of real food on UNCA's campus is less than five percent.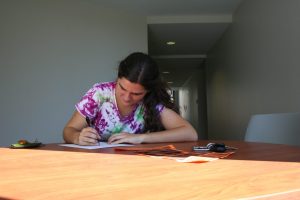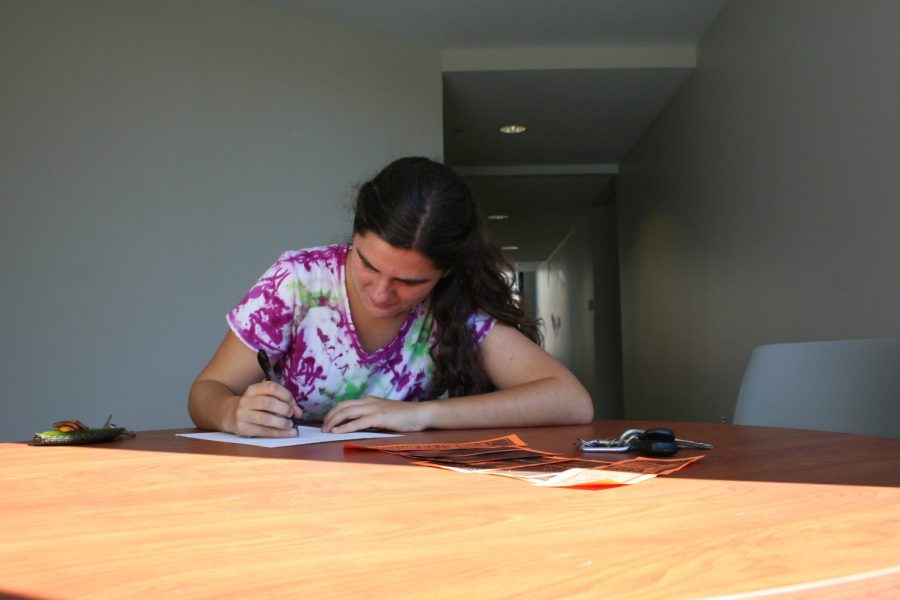 "Students can say, 'you know what? If my university doesn't spend this money in ways I feel OK about, I'll go to a different school or I won't buy that meal plan," Hutchens said. "So students really have muscle when it comes to making demands about things like food that they can flex."
Nancy Yeager, associate vice chancellor for student affairs, said she was glad students are excited by and interested in sustainability, but the RFC might not be the best plan.
Chartwells already partners with local businesses. Casteel said products like Smiling Hara Tempeh would not be counted in the RFC statistics because of requirements students may not know about. Although Smiling Hara is a local business, because their soybeans are not local by RFC definitions, their tempeh is not considered a local product by RFC.
"By saying whatever percentage of real food, that's not really an accurate statement," Casteel said. "It's "real food" as defined by the RFC."
Casteel also said the RFC does not take growing seasons into account. There are certain products like cherry tomatoes not available in North Carolina all year. UNCA does not have the space to freeze and store produce to be served out of season. Local farms may not even be able to supply the amount of food UNCA demands. How many farms would be able to supply the demand for 24 pints of cherry tomatoes a day?
Hutchens said a challenge facing the South's progression into food sustainability is the infrastructure of small farms because they grow commodity crops rather than produce. However, that is changing as local food gains more popularity, especially in a place like Asheville where demand has grown for local food.
UNCA does not just have to focus on local food. Hutchens said there are more chickens and more pigs in NC than there are people. If UNCA decided to buy humane meat, it would make an impact within the state.
Casteel said nothing is as simple as finding a producer to buy from. Everything comes with a cost and that cost will be absorbed by students. Just to switch to organic bananas would be $3 more a bin. While not much for one bin, imagine multiplying that enough times to serve the student population.
Yeager said some students would be willing to pay more for food that meets all of the RFC's restrictions, but other students already struggle to pay the current tuition. The wants of all students must be balanced by the administration.
Hutchens said there does not have to be that much of a price increase. While humane meat and organic bananas might cost more than Chartwells' current suppliers, other choices could lower costs. Staff could make their pizza dough on site rather than buy pre-made, processed pizza dough.
Whether administration accepts the RFC or not, Yeager and Casteel said they believe students drive everything that happens on campus, including what happens in dining facilities.
"We want to be good stewards of our community as well," Casteel said. "You know, we live here too."
Hutchens said students impact their community and state more than they may assume.
"Universities spend a bunch of money," Hutchens said. "If we create a demand for students, they create demand for everyone. It's knowing that the money you spend on your meal plan at school, it can actually affect people besides yourself, which I think is kind of exciting to feel like 'wow, students really have power to say what they want and to get it.'"