Women's golf joins UNCA athletics

Charles Heard
Sports Editor
[email protected]
Charles Stoddard
Contributor
The Bulldogs' athletic family grew this year with the addition of a women's golf program comprised of freshmen recruits.
Only one player, Janie Thomas, is from North Carolina, the others hailing from Florida, Ohio, Pennsylvania, Kentucky and Iowa.

"I recruited all of the girls on the team for the golf program," Coach Breanne Hall said. "When the school announced that they were going to add women's golf and hired me, they gave me a year to recruit."
The Bulldogs played their second tournament of the inaugural season Oct. 3 to 4 at the Starmount Forest Fall Classic in Greensboro. The Bulldogs placed ninth out of 11 teams in the tournament. Bulldogs Rebecca Black and Erica Oldberding all cited their putting as the biggest hinderance to their game.
"I hit the ball off the tee well, but I just didn't putt very well, that was my weakness," said Olberding, a freshman biology student. "Those greens were really hard though."
Thomas, an 18-year-old freshman, said she didn't perform as well as she could have due to a lack of assurance in game.
"I wasn't confident in my swing during that tournament," Thomas said. "I need to work on that, but it was still a fun tournament."
Coach Hall said the Bulldogs have clearly been the youngest group at both tournaments this year. Thomas and Black said their older opponents have a slight advantage, but playing older opponents is nothing new.
"The upperclassmen we play are definitely more mature and stronger," Thomas said.
Black, an 18-year-old biology student, said playing older opponents isn't entirely new because of their experience in junior tournaments.
"In summer golf, you play against different ages," Black said. "So it's not too different in that aspect."
To Olberding, the skill of opposing players is not a factor in her game.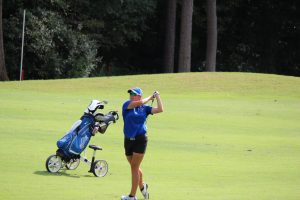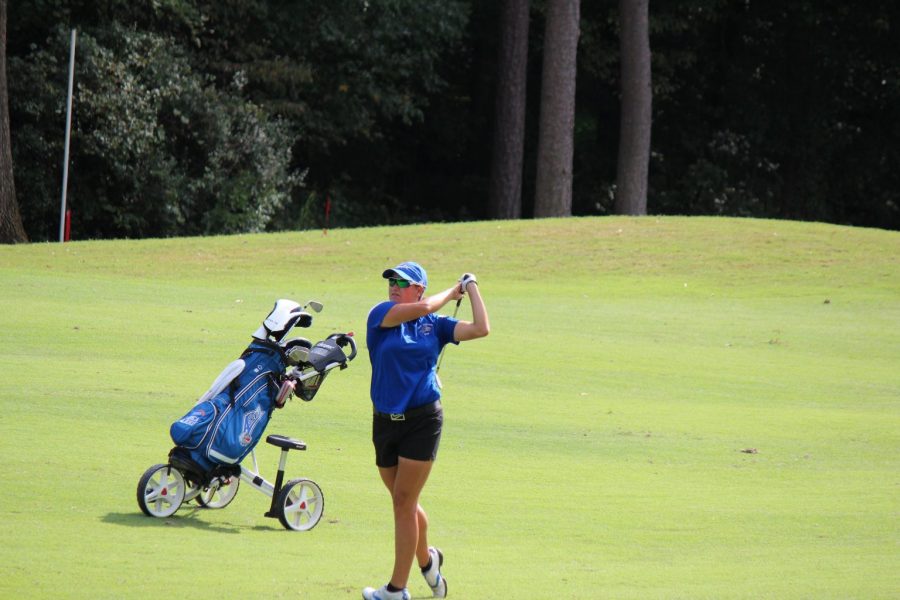 "I don't focus on playing the other team," Olberding said. "I just focus on playing the course, playing myself."
Black said once the team gains more experience, she too, is confident they have the talent to place higher in tournaments.
"All of us being college freshmen and having never played in college tournaments, we have a little bit of learning to do," Black said. "Once we get going we will be more competitive. We have the talent."
Hall said the team is taking steps to catch up with its more experienced opponents.
"The team is getting into a strength and conditioning program," Hall said. "As long as they're learning from these tournaments we are definitely talented enough to be able to compete with other teams. I'm looking forward to that."
Olberding said Asheville does not share much in common with her home state Iowa, but she is looking forward to growing as a player here.
"Asheville is different from home, but it's a good different," Olberding said. "I'm looking forward to improving every week and getting better as a team."
Coach Hall has been involved with the Professional Golfers' Association for 11 years and was once the pro at the Grove Park Inn. This is Hall's first season of collegiate coaching.
She said one of the reason's she is happy to be working with students is their desire to improve and their willingness to learn.
"At my previous jobs, a lot of my students were older and not always open to change. It can be hard to get people who are in their seventies to make changes," Hall said. "I like working with these girls because they have a great work ethic and they consistently want to improve their game. I like getting to watch them learn and grow."