Mary Thomas
Advertising Staff
[email protected]
The perfect mix between soul and swagger makes up the group Young Bull. The electric R&B group made their Asheville debut Nov. 5 at The Ridge at New Mountain Asheville. The two young men who created the group Young Bull are Durham natives Tahmique Cameron and Gabe Fox-Peck.
"Tahmique and I first met playing on the JV basketball team in high school in Durham at age 15. Tahmique was far better than me at basketball and I quit the next year, but we were already friends. We used to hang out during lunch and started chilling at parties, but we never played music together until junior year," Fox-Peck said.
Fox-Peck and Cameron, both 19-year-old college students at Harvard College and Durham Tech, started the group when they were in high school after a successful talent show.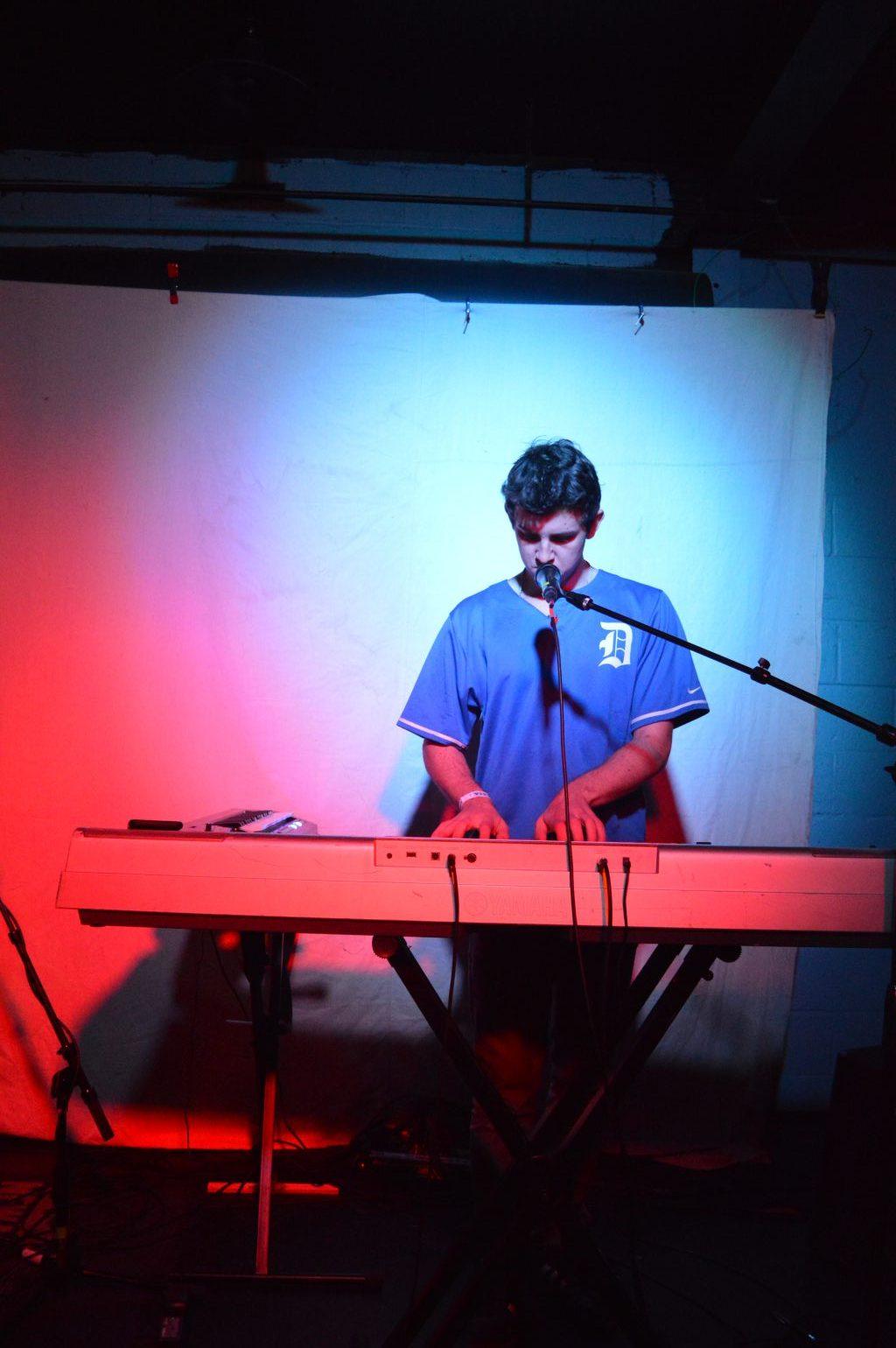 "We started in the spring of junior year when we did a talent show together. People said we sounded good so we went to record the song that we had sung 'Ordinary People' by John Legend, but then Gabe had a beat made and we just started writing over it and that's how 'I Can't Get You Outta My Head' came about and then we just stuck together," Cameron said.
The unique name of the group was given to the two young men.
"The name Young Bull was kind of given to us and we didn't really like it at first, but we fuck with it now. We're just trying to put on for the city, since we are from Durham, the Bull City," Cameron said.
Their debut album Sopadelic released on Spotify in August already garnered the young duo over 100,000 hits on the streaming site.   
"Sopadelic as a complete project really started to come together in the last year. We have the first song we ever recorded on there, though it's been remixed and mastered.  Over this past summer though, everything started to come into place," Fox-Peck said.
The college students managed to produce the album themselves over the past year in an effort to release the album to the public as soon as possible.
"A lot of the songs we had already recorded and finished just needed them to be mixed and mastered, but Gabe worked his ass off producing and making sure everything was on point with the album," Cameron said.
Young Bull possesses the charm of a hometown band with the potential to make it out of the garage, but their unique sound and entertaining performances will take the audience back to a time when music was an intimate affair to entertain others.  
"I would describe it as neo-soul/jazz/R&B. I honestly don't know because we touch bases with so many genres it's hard to pick one," Cameron said. "Lately I like the sound of  'electro-soul,' but really genres are constricting. I think of our vibe as mainly something sexy and smooth with a little bit of grit in there to keep things interesting," Fox-Peck said.
Young Bull added another member to their team this past summer, 21-year-old
, an agribusiness student at North Carolina State University.
"We met Christian in the summer of 2016 after he discovered our music on Soundcloud and reached out to us. The first time we met was actually when we filmed a music video with him," Fox-Peck said.
Their self-produced album with 11 songs on it featured Sinclair on three songs. Sinclair said he holds high hopes for the group when looking to the future.
"We want to continue to build our fan base and play bigger shows in bigger venues. Plus we're working on an EP to follow up Sopadelic. I was not surprised by the plays on Spotify because I knew the quality was there. That said, the plays are nice but they do not lead to anything unless they are built upon. There is still a lot to be done," Sinclair said.
The three young men said they are looking forward to their next musical venture, a new EP release aimed for early 2017, and expanding their fan base.
"I'm focused on planning a tour for next summer and also finishing this EP by January.  I feel confident in our musical product, but a lot of the grind at this point is figuring out how to promote ourselves and do the business side which none of us like doing," Fox-Peck said.
The group said their favorite part of the entire journey has been the ability to create music with friends.To find success within the music would just be an added bonus.   
"We all sit and talk often about how this is all we want to do, we don't want to do anything else," Cameron said.