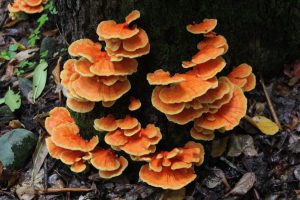 Rachel Van Noordt
Arts and Features Writer
[email protected]
 A key to finding edible plants is to look in pristine locations.
In Asheville, it is common to see "Eat Local" stickers on windows and cars, but some choose to take this a step further by finding their own food growing wild in nature.
Armin Weise spends a lot of time with nature. Outside of his jobs as an assistant arborist and a forestry technician, he chooses to go on a hike instead of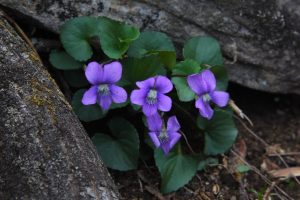 visiting the grocery store when he needs fresh produce. Identifying plants found in nature became an interest of his after college. He said these activities are remnants of his childhood in Germany.
"I grew up eating from our garden and eating out of the woods. I would go by myself into the woods, collect a basket full of mushrooms and come back with them. We'd eat it at home," Weise said.
He learned to collect mushrooms by going into the woods with his grandparents every weekend. They would make mushroom soup with their findings. Collecting mushrooms in Germany was much more popular than in the States, Weise said, but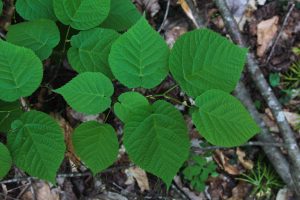 Asheville is different.
"When people see a mushroom or a plant, especially in Asheville, they're like, 'Is that edible?' You know, for everything," Weise said.
A key to finding edible plants is to look in pristine locations, Weise said. For example, things growing next to a road are likely to have heavy metals in them. Places which are pesticide free and rich in nutrients are best.
Big Ivy is a favorite location for Alexander Rigas to look for edibles.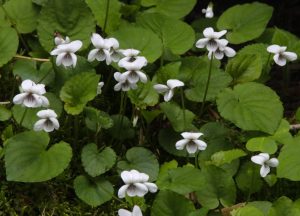 "I enjoy hiking and kind of searching, foraging things as the season permits. That's one of the main things is being conscious of the weather and the season — knowing what to be looking for at that particular time," Rigas said.
Rigas said he always had an interest in outdoor activities, studying horticulture before beginning nursing school at Asheville-Buncombe Technical Community College. He said identifying plants, noticing trends and maybe bringing home something to eat adds to the fun of going on a hike. Rigas said he collects edibles as a hobby and is cautious when it comes to eating them, rarely eating what he finds on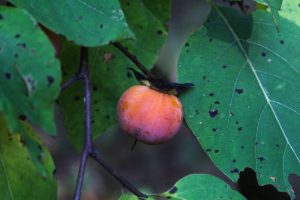 the spot.
When collecting edibles from nature, Rigas said it is important to slice the plant or mushroom at the stem and to never uproot the whole thing. This will allow the plant to grow back.
Another basic philosophy of foraging is to not be greedy, Rigas said. It is unhealthy for the environment and makes collecting even more difficult for others. Selling mushrooms by the pound to Asheville restaurants can be very profitable, but growing your own mushrooms would be a better alternative.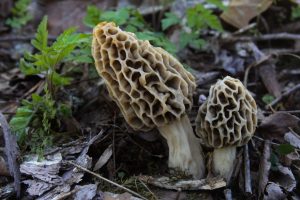 "I'd be more supportive of farming it and growing it in a sustainable manner as opposed to going and just pillaging the National Forest just to make a buck from a restaurant," Rigas said.
Jake Donat, a friend of Rigas', said he learned to forage for long backpacking and camping trips.
"I thought that with a little knowledge of edible plants and a fishing pole I could substantially lighten my load," Donat said.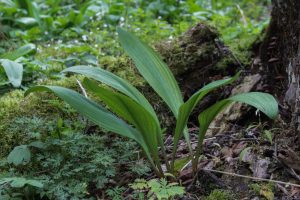 During one of his trips, Donat and a fellow camper were able to extend their stay after finding a patch of Chicken of the Woods mushrooms.
"They were growing all over a massive oak that had fallen over the small spring we had been drawing water from. Upon further inspection, we noticed a huge patch of Watercress growing in the water just below it. With this new abundant food source to supplement our meager rations, we stayed for another three days," Donat said.
Collecting edibles does not always require one to go on extensive hikes in nature.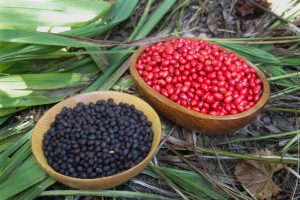 Things growing in your yard, which are often considered weeds, are edible. Weise said wild leeks, dandelions, clovers and raspberry leaves are just a few.
"The biggest things I think that people miss out on are those things that are readily available for them, right in front of their doorstep, and they don't even know it," Weise said.