Katie Walker
Arts & Features Staff
[email protected]
With alternative and electronic sounds, Christian Ernteman's music captivates listeners with strong lyrics that tell stories from his life and how they influenced him.
Ernteman spent the last academic year in Sydney, Australia studying mass communication at the University of Technology. While he was there, he decided to pursue his interest in music and began working on his EP.
"I have always had a lot of creative interest, but I started college at UNCA as a biology major," Ernteman said. "I realized I was meant to do something more creative."
Ernteman's four song EP, Bronze Dawn, was released under the name Azutanah in October on various streaming platforms. No physical copies have been made, but the music can be purchased on iTunes or found on YouTube and Spotify.
"I was astonished that my brother could have created such a piece of art while he was away in Australia," said Ashton Murray, Ernteman's stepbrother. "I was happy for him that he was finally acting on a project he's been working on for a long time."
Ernteman found his interest in music through creating video ideas. He had an idea to create and stage videos around other music but was never able to do so because every song was copyrighted.
"I knew the only way I could do what I wanted was to create my own music," Ernteman said.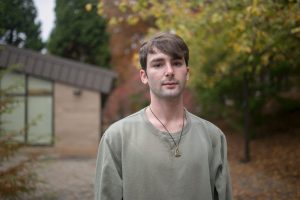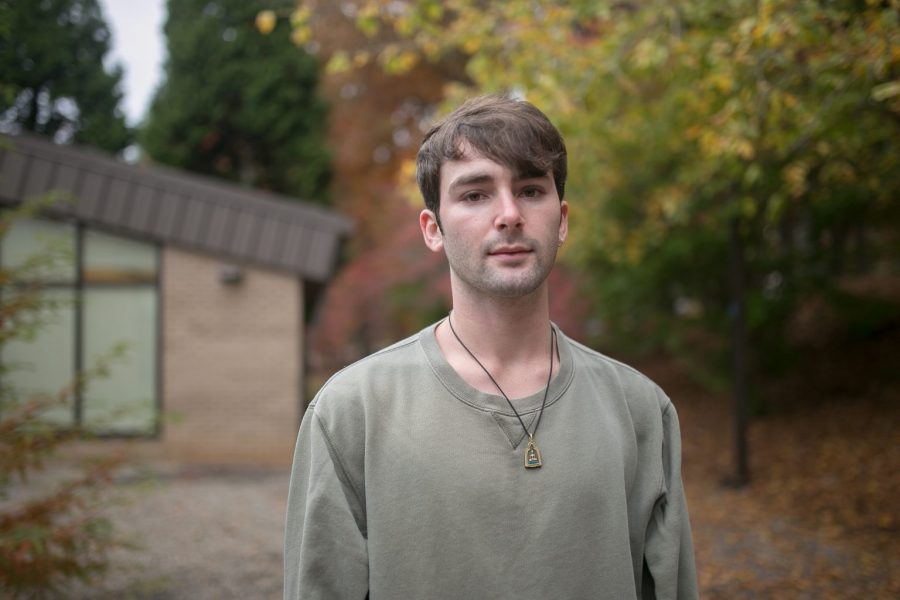 While in Australia, Ernteman found Jaminajar Music Production and was interested in working with the company. They met to discuss what the album would sound like and what was needed to complete the project.
Content with knowing his music touches on what he connects with and feels strongly about, Ernteman said he knows his style does not fit in with party music. Hoping to get across emotion, which mainstream music tells men they should hide, Ernteman said his lyrics show loneliness, desperation, obsession and longing.
Ernteman said he hopes his music reaches people and lets them know that as humans, we all share the same emotions and should be able to express each one. By singing about things that torment him, Ernteman worked to face his emotions and show that discussing them can be healthy.
"He had mentioned his interests in making music but to hear he was already working on it was amazing," said Ruth Metz, early childhood development student.
Tens of thousands of dollars worth of equipment were used in the music making process. Ernteman said the EP itself cost thousands of dollars to produce. Through working at an upscale chinese restaurant, Fu Manchu, and living frugally while abroad, he was able to pay for the whole project.
"Sometimes it was hard to justify spending all my money and time on a whim," Ernteman said. "I put my heart before my head for once and I'm glad I did."
Ernteman said he would not recommend using his method to other people when making their own music.
Approximately four days were spent recording and producing each song. When Ernteman first signed the contract to begin recording music, he also signed a contract specifying how much time and allowance would be used for each song. As a song began to be finalized, more vocals and instruments were incorporated to add depth.
Each song translates into a different location and color in his head. Ernteman created mood boards for each song, showing pictures of what he wanted each song to sound like and the emotion he was hoping to convey. During the first day in the studio, Ernteman showed the boards to the music producer.
"Once you bring it into the studio, it pretty much changes completely," Ernteman said. "It does not matter how much you think you know about what you are trying to make. It will change in the studio."
During his time in the studio, Ernteman pictured the video he planned to produce along with each song. His plan for each video was to have full choreography and different locations filmed with professional equipment.
"For me, the visual is equally as important as the music, if not more," Ernteman said.
Due to the price of fully producing quality music videos, Ernteman was not able to create videos to accompany his songs. Though he did not get around to producing videos for his latest work, he plans to create music videos for his next project.
Ernteman said he wants to keep discovering how to create peculiar and organic sounds. Being an artist in this time, Ernteman said he has the capability to explore sounds which have never been heard before.
"As I keep making music, I'm going to push myself to be different," Ernteman said. "I won't be fully satisfied with my sound until it sounds like absolutely nothing else."
Before coming to UNC Asheville, Ernteman lived in Chapel Hill with his mom, stepdad and Murray. Murray said he has known Ernteman for three years and that time has been full of chaos. Murray and Entreman would prank each other and have secret inside jokes.
Metz said she and Ernteman met at Carolina Friends School. He came up to her on the first day and they have been best friends ever since.
"Christian puts others first and is always thinking how can he help," Metz said. "He is so true to himself and comfortable in his own skin. It is inspiring to be around him."
Ernteman was reluctant to show Metz the music because he did not know how she would react.
"When I first heard the music, I turned to him and said, 'Where and when did this beautiful singing voice come from?'" Metz said. " I had never heard him sing and was expecting the music to be instrumental, but to my delight I heard his angelic voice emanating from the speakers."
Metz said Ernteman watched her face as she listened to his music, looking for confirmation that what she said about his music was true. After being assured she was telling the truth, Ernteman began to show Metz more music.
"If I had to sum up his music in one word, it would be magical," Metz said.