Rachel Boyle
Sports Staff Writer
[email protected]
Every day the gym at UNC Asheville is filled with students working on their fitness.
Recently, the gym went through changes to help students meet their goals. Fitness coordinator Aleen Dailey oversaw all the changes within the UNCA gym.  Dailey recently brought about 85 percent new equipment to the gym.Dailey aims to provide a safe and helpful environment for students in the gym.  "Our equipment was about seven years old, and typically commercial used exercise equipment lives for about five years," Dailey said. "We took really good care of our equipment with always making sure that it is clean which really prolongs the life of the equipment as well as preventative maintenance. Last semester I started seeing more and more issues with the machines and more and more equipments went out of order."
Junior psychology student Reid Gudger works as a Sherrill rec center employee and said he used the new equipment at the gym.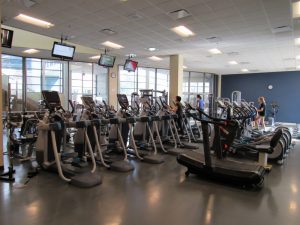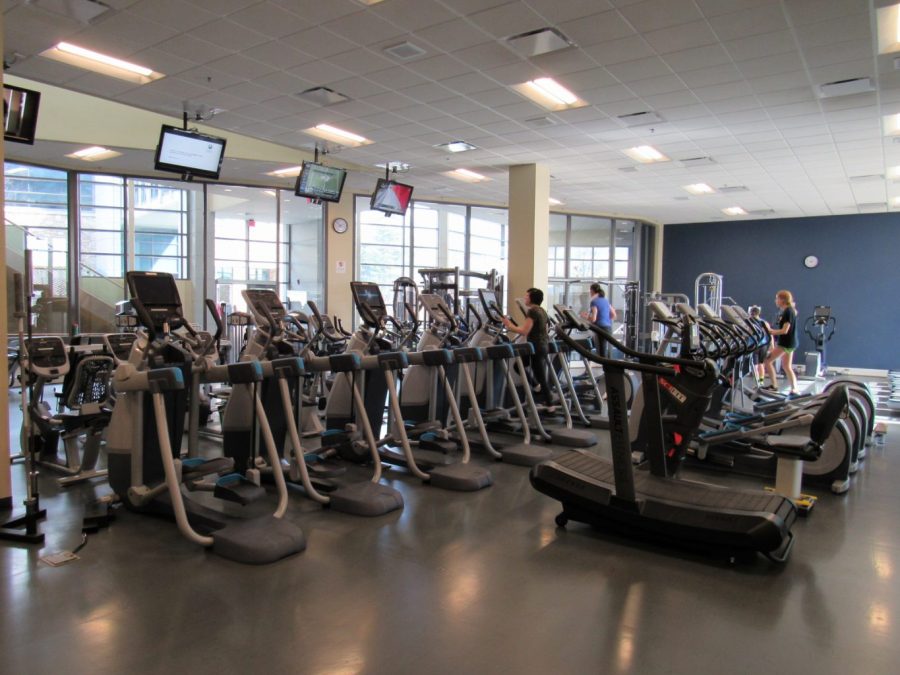 "I was really excited when all the new equipment arrived at the gym. It all works so smoothly and there is so much more cardio equipment," Gudger said.
All of the cardio equipment is intuitive style so students can just hop on the equipment and get started with just the press of a button according to Dailey.
"Every single piece of cardio equipment is new — the treadmills, ellipticals and the bikes. We got about 37 pieces of new equipment here at the gym," said Dailey.
In the gym, every piece of cardio equipment is brand new with new technology that allowed students to log into their Hulu or Netflix account and watch while they exercise.
"I hate cardio. I am not a treadmill person, I am not an elliptical person so we have nine new pieces of equipment with TVs on them so you can watch Netflix or Hulu. So that has gotten me to do cardio now," Dailey said.
Some of the new equipment focuses on strength training and pushes students to explore their creativity to find new ways to build muscle and strength. Dailey said her new favorite piece of exercise equipment is called the rig, a piece coming from CrossFit,  a more intense form of exercise.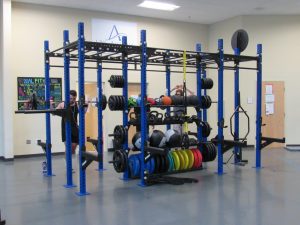 "The rig was kinda of my baby. I was the most excited about the rig and getting that all set up here. The word 'rig' is a CrossFit term where the idea behind the rig is designed for multiple use and functionality," Dailey said. "Before when we had only two squat bars there was a lot of traffic but now with the rig so many people can be using it at once. We have so many different attachments to it as well. Also a lot of students love the monkey bars."   
Students are excited about the new changes, including junior art student Caroline Dockery, and use the new equipment to its full capacity. Dockery said she uses a lot of the equipment but mostly the rig because of its versatility.
"The gym used to really struggle with only having two squat bars so now with it having four it is really great and really helpful for anybody who wants to work on anything from upper body to lower body and even cardio with the monkey bars and whatnot. The rig really has it all. It is by far my personal favorite," Dockery said.
Not only a daily gym user, Dockery said she is also a fitness class instructor andpersonal trainer at UNCA. She said she focuses on teaching her clients to properly use the equipment. "I usually like to show them different things on the rig especially if we are working on any type of strength training.  I do like to hop my clients on the new cardio equipment like the new expresso bikes which are super cool and new because they are like virtual reality bikes where you can bike on virtual trails and play games by using the bike," said Dockery.
The UNCA gym is opened sevens days a week with a variety of hours.  On Mondays and Wednesdays it is open from 7am to 10pm. On Tuesdays and Thursdays it is opened from 6am to 10pm. On Fridays it is opened from 7am to 7pm and on the weekends it is opened from 10am to 7pm.