A'sha Noble
Opinion Staff Writer
[email protected]
Getting from point A to point B safely and in one piece is something we take for granted.
When a Southwest Airlines jet engine failed about 30 minutes into its flight, one woman was not so lucky. There were 144 passengers and five crew members aboard the aircraft at the time. Flight 1380 was en route from New York LaGuardia to Dallas Love Field.
Debris from the failed engine broke a window on the left side of the plane. As a result passenger Jennifer Riordan was nearly forced out of the window.
Other passengers aboard the plane tried to help and were able to pull her back in, but she was later pronounced dead. The plane made an emergency landing in Philadelphia.
The Federal Aviation Agency is calling for inspections of the Boeing 737s and the GE engines of the type that blew up in response to this incident. The FAA released a statement days after the incident.
"The FAA will issue an Airworthiness Directive within the next two weeks that will require inspections of certain CFM56-7B engines. The directive will require an ultrasonic inspection of fan blades when they reach a certain number of takeoffs and landings. Any blades that fail the inspection will have to be replaced," the FAA posted on their website.
A Delta aircraft also had engine problems a few days after Southwest's incident.
Delta Flight 30 was enroute from Atlanta to London but turned around and went back to the Atlanta airport a few minutes after take off. Smoke was coming from one of the engines but the aircraft was able to land safely prior to any fatalities taking place. Response vehicles met the aircraft as soon as they touched ground.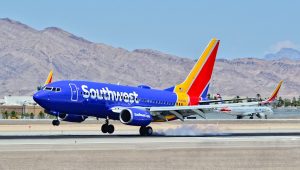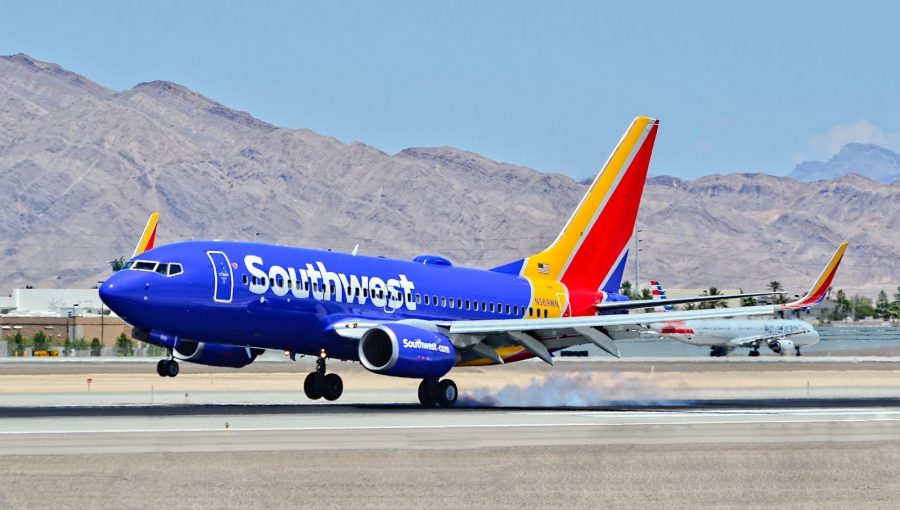 There were 274 passengers and 14 crew members aboard this flight. In this case there were no deaths or injuries on the Delta flight.  According to the National Safety Council, your odds of dying in a motor vehicle accident are much higher than dying in an airplane accident. The odds of dying in a motor vehicle crash are 1in 102 while an airplane fatality is 1 in 205,552.
The end of the school year is approaching and students have trips lined up for graduation and the summer. Incidents such as this one seems to be deterring one student from flying with Southwest and Delta Airlines.
"I was going to go on vacation at the end of May but seeing recent problems with airlines makes me have second thoughts about flying. My car has good gas mileage so maybe it's the safer option," said Emma Cassell, junior health and wellness promotion student.
Ari Lyles, a junior management student, said freak accidents happen often and we should not be concerned unless becomes a repeated occurrence.
"I'm mostly concerned with the flights before and their track record. I feel like if there hasn't been a problem like this in the past then it could have just been a freak accident. You can't blame the entire airline for something like this. If they have a record of mishaps then no, I would no longer fly with Southwest Airlines," Lyles said.
Several cruise ships have been found stranded in the middle of the ocean within the past few years. Customers are fully aware that cruise ships have had plumbing and motor issues in the past but that has not kept people from booking trips.
Flying with larger airlines in comparison to smaller, less known airlines gives customers more security. Larger airlines tend to have more to lose. Delta and Southwest have more money and resources to ensure things such as these do not happen again. Smaller airlines may not be able to afford the amount of staff it takes to double and triple check airlines prior to takeoff.
"This could have happened to any airplane with any given airline company. Anything could have happened to an engine. In comparison to cars, If something were to happen to a Ford would you no longer buy a Ford car based off of this one time? Freak accidents happen all of the time," Lyles said.