---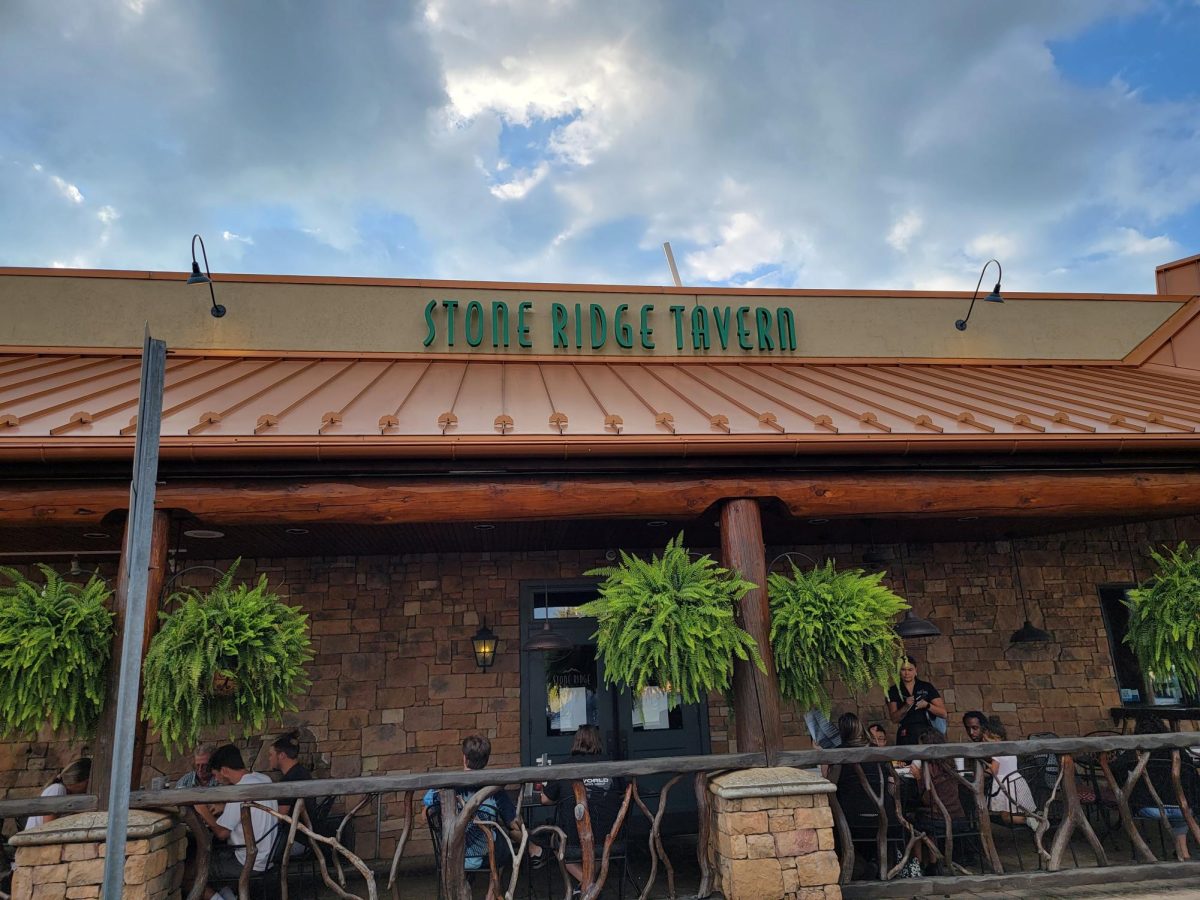 This week we finished the Barlas brother trio of restaurants, finding myself at Stone Ridge Tavern on Brevard Road. A spot right off the highway, with a parking lot that doesn't do the restaurant's popularity justice. 
"I've been here for about a year and a half, and only about half of that has been as a manager here," said Jessica Maggard, current manager at Stone Ridge Tavern.
Stone Ridge Tavern is the most upscale restaurant of the Barlas brothers, and a big selling point was their steaks for me. Maggard said all steaks are hand-cut and weighed in the back of the house for service. 
"This place is fantastic, and I've enjoyed it as much if not more than the other restaurant I worked at in Wilmington," Maggard said.
Atmosphere: Stone Ridge Tavern brings an upscale and modern atmosphere, feeling very typical of a steak and seafood restaurant. Most of the seating is booths with small sections of tables that seem to mostly be used for events or special gatherings. I found myself very comfortable as I ate and felt like I was in my own private room even with all the sounds of happy customers around me. All staff are in black and very professional, with televisions above the bar but no other part of the experience feeling anything but premium.
Service: Service was fantastic, with frequent visits from my server and several managers throughout the night. They were quick to convey information and, in my case, give my table another set of silverware when we were short a fork. My cup ran full the entire visit and all orders were taken promptly, with all the food coming out within 15 minutes. I was delighted to see a manager coming in to deliver the sides for the steaks we had ordered. There's very many places where managers are always seen, but never seen working alongside their crew.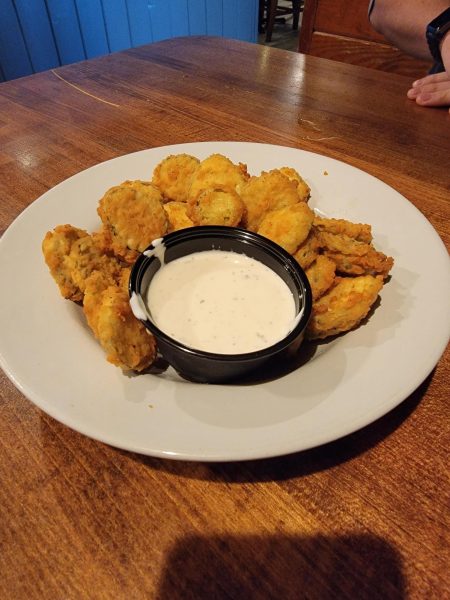 Presentation: The pictures speak for themselves, but everything was presented beautifully. My only complaint is that I forgot to take a picture of my dessert. Plates fit into the standard upscale restaurant experience. White ceramic plates and bowls filled our table only to be quickly carted away by the attentive staff of the restaurant. Our steaks came out with a beautiful char and ample amounts of our chosen side dish, my drink was chilled and presented in a textured stemless wine glass and both my soup and my companion's salad were plated immaculately. 
Taste: As mentioned, the grabbing point for me was hand-cut steaks. I ordered the 16-ounce ribeye while my companion ordered a 12-ounce sirloin. His sirloin was marinated in Worcestershire, pineapple juice and teriyaki. It was one of the most delicious steaks I've ever tasted from a friend's plate. The marinade was front and center, and the sirloin could have been cut and advertised as a filet mignon with how tender it was. My ribeye was cooked to a perfect medium rare and I could only ask for more salt on the steak. Just a couple shakes and the steak was perfect. You could truly taste the freshness of it.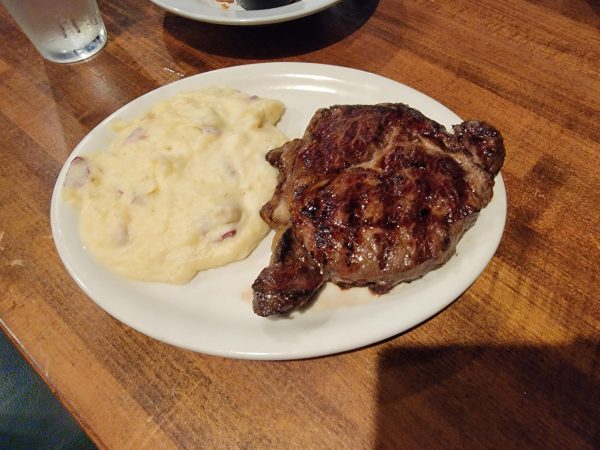 On the side, my companion ordered a Caesar salad, with a wonderful side of dressing and fries. His fries were crisp and plentiful and his salad was cheesy, peppery and delicious. I ordered their southwest tortilla chicken soup and it was exactly as advertised, full of shreds and chunks of chicken, topped with house-made tortilla chips and served at a perfect temperature to eat. My mashed potatoes were silky smooth, served homestyle with the skin and a distinct garlic flavor.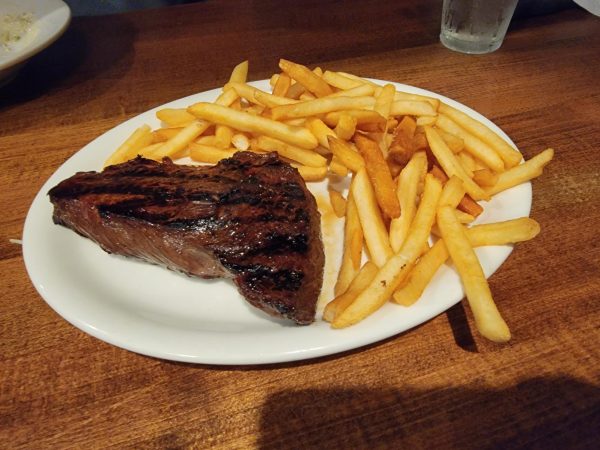 For dessert, we decided sharing the baklava cheesecake would be the best decision. A pressed baklava crust with smooth and velvety New York cheesecake on top made for a delightful blend of flavors I wouldn't think to pair. The spices of the baklava, the crunch of the pecans inside, the flakey texture in each bite all made for a perfect contrast to the cheesecake's tangy flavor. 
Overall Impression: Stone Ridge Tavern is a must for anyone looking to enjoy a steak and sides. Everything on the menu is what you would expect, with just a little bit more to reel your interests in. They make all that they can in-house and from scratch, even going so far as to cut their own steaks and grind their own burger meat. This restaurant was an amazing experience I would want to go back to over and over. The menu has plenty of items to explore, and the appetizers and desserts are delightful additions to the already well-filled menu. The service was as expected, and held up to the sort of employees I've found at all of the Barlas brother restaurants. Once again, there is a firm Ferguson stamp of approval. I know I'll be back time and time again just to explore that menu. If you've never been, I would recommend it, just maybe let your parents grab the bill.
---