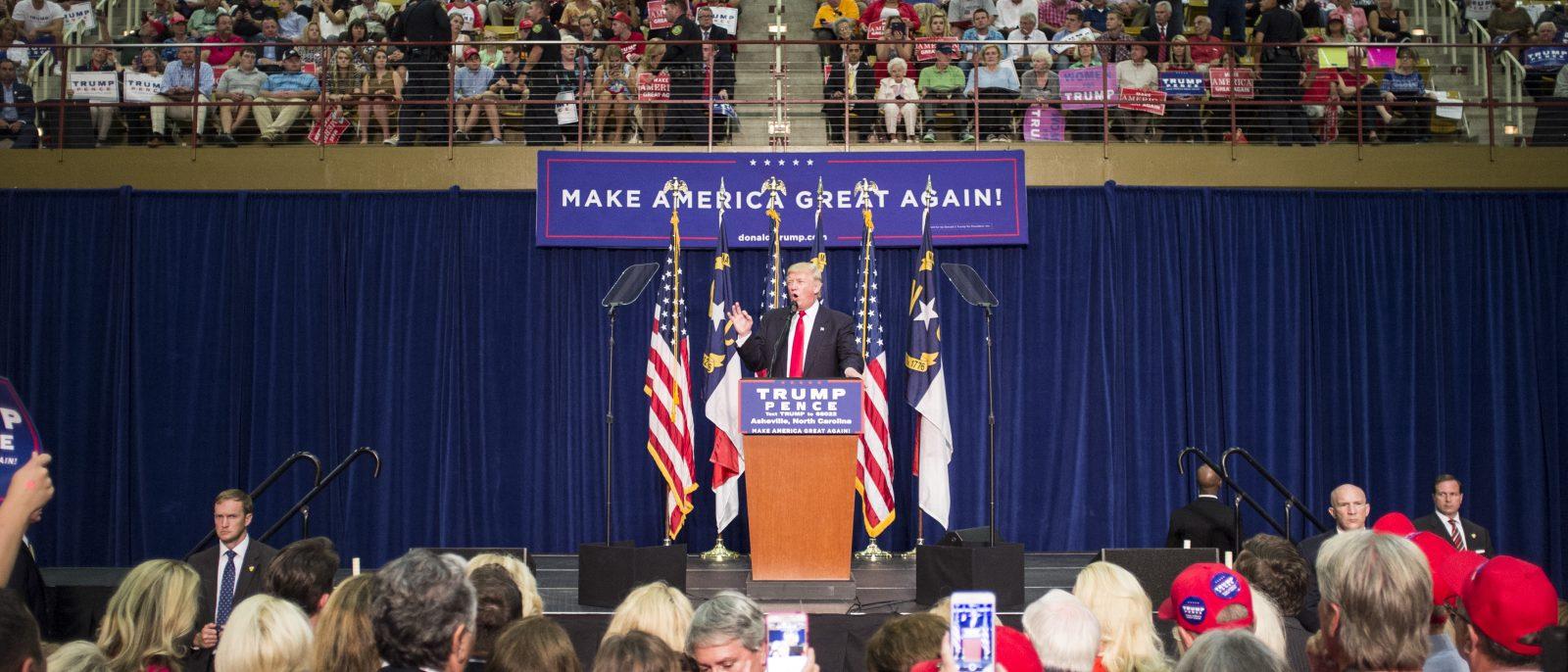 Nick Haseloff
Opinion Editor
[email protected]

In the world of polarized political ideas, Asheville is its own little blue dot surrounded by an ocean of red. When Donald Trump came to Asheville last Monday, that ocean of conservatively-minded people traveled downtown to listen to the man they think will bring them out of the dire economic situation they believe they are in. A clash of desperate conservatives and liberal city-dwellers caused violence and hate to swell onto the streets of our city. Neither side should take the full brunt of the blame however, protesters and supporters alike showed their worst sides to each other in an open forum.
The crazy nature of this year's general election is leading to even more ridiculous reactions from supporters of both candidates. The level of unwillingness to accept basic compromises makes emotions flare and with the stakes as high as they are, people can get heated. The rally in Asheville was a prime example of that on a relatively small scale.
The surrounding area of Western North Carolina is home to plenty of hard-working foundationally conservative families having ideas that align with their religious and historical beliefs. These individuals rely heavily on their independence and traditions to help shape their view on the world. They are afraid of change and of people having views different than their own. They do not like outsiders. They have lived in their set ways their whole life and do not want things to change unless it benefits them.
The residents of Asheville are a different story. For the most part, Asheville is a haven for progressive liberals seeking to make the world a better place. Some of their intentions are true and innocent, but many more have their own ideologies for their own self-righteous reasons. These people believe their message is right and just like the conservatives they are against anything that disagrees with those views. They are easily offended and often times, appropriate other people's emotions and hardships even though they themselves have not faced that adversity.
Of course there are outliers in both of the groups, but for the general population, these are the flaws inherent in both sides of the political and social spectrum.
The conduct of the residents of Asheville and the surrounding area at the Trump rally was disgraceful. People from both sides were charged with assault and the sort of hate and anger we saw is not an indicator of how people normally act. The presence of a controversial political candidate in our city caused people to behave irrationally and is an indicator of our current national discourse when it comes to compromise and cooperation.
All Americans want their country to be great again and we all want to be stronger together. This culture of hate and disgust for anyone that disagrees with your views has to stop in order for us to move on. Americans need to take responsibility for their actions and their language and understand that not everyone will agree with their viewpoint. The Trump rally brought out the worst in people, but it made apparent the things we need to change about our society.