Just this past Friday I went to visit Juicy Lucy's restaurant on Hendersonville Road in Asheville. Juicy Lucy's is the second of three restaurants owned and operated by the Barlas brothers. Their other restaurants include Cornerstone and Stone Ridge Tavern. 
"Chris is a really great owner, and I've enjoyed the past three years working with him at this restaurant," said Michael King, three-year employee and current general manager of Juicy Lucy's.
The restaurant has been a success with Chris Barlas at the helm, and King said they are looking forward to many more years with the company. 
"I've been in the industry for a long time, and Chris runs a really good business that keeps people happy," King said. 
Atmosphere: Juicy Lucy's is best described as an elevated dive-bar. There's drinks everywhere, milkshakes being brought out before, during and after meals or entirely in-place of the meals. They have a wide draft, bottled and cocktail selection with no shortage of variety after noticing you can even add a bit of booze to the milkshakes. There's something homely about being in such a casual location. I simply can't get enough of it. Everything is very simple on the surface, it's just a burger place with alcohol, after all, but diving deeper you'll find a rich bar culture seeping through every crack and crevice of Juicy Lucy's. 
Service: Service is fast and it feels like a very constant stream of being tended to by your server. I  was personally visited five to seven times during my 45-minute stay at the restaurant, but it never felt intrusive or overbearing. My drinks were being filled and my server was quick to give take-away containers or to bring the check and ask about dessert. The server was genuinely concerned something was amiss when my partner and I had stopped eating with plenty of food left on the table. I appreciated the concern and genuine outlook for us to have a pleasurable stay.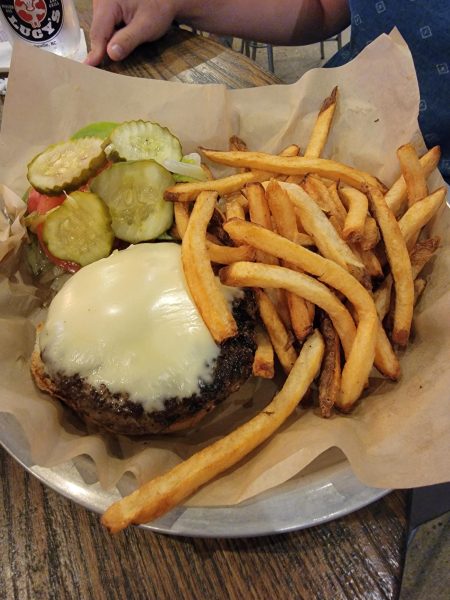 Presentation: It can be hard to present a simple burger and fry combo in any sort of elegant manner, so I would say plating is as good as one may imagine. There is an ample amount of food, and the great majority of burgers at Juicy Lucy's are six to eight ounces so they are very satisfying to finish. The shakes given to us were topped with an ample amount of whipped cream and a very red maraschino cherry. All things were served on weighty metal dishes, and the burgers were served fresh-off the grill at just the right temperature to dig into at the table. 
Taste: The flavor of everything is exactly as you would expect. Lightly salted fries served with sauces on the side, your typical ketchup and mustard assortment. There's such a large variety of toppings and burgers to go with, but I chose this month's special in the Rueben burger. It's a soft pretzel bun topped with your choice of patty, in my case the half-pound juicy Lucy, sauerkraut, corned beef and a side of thousand island dressing. I got fries on the side, enjoying that they were lightly seasoned and perfectly crisp the moment they got to my table. Everything was served hot and cooked perfectly to a medium-rare.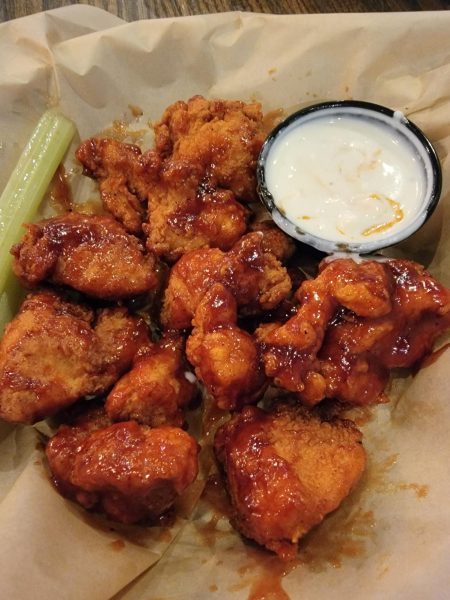 Overall Impression: There's nothing that truly disappoints at Juicy Lucy's. They've got all your expected things out of a burger place, then they just add a little bit of their own spin to things. With so many different burger patty options to choose from and the always enticing thought of putting cheese inside your burger there's almost too many choices. The milkshakes are a welcome addition to their menu, and the alcoholic versions of them are vast in their options as well. I could go here time and time again, having different culinary experiences with each visit. A simple burger can be much more than that at Juicy Lucy's. So I give this restaurant another firm Ferguson stamp of approval. 
Juicy Lucy's menu, hours and reviews can be found here.